January 24, 2022. By Manu Tayal
Amidst the pressure of boosting the economic activity, controlling inflation, job creation, and higher income generation among others, this year's Budget comes at a time when there're elections in five states in the country.
Despite the third wave of the coronavirus pandemic, the Indian economy is estimated to witness significant growth in FY23, as the real GDP is likely to reach 9.1 per cent, as per India Ratings and Research data. In spite of this, it will be a tightrope walk for the Finance Minister to maintain the fiscal deficit on one hand and to meet the expectations of various stakeholders on the other hand in the upcoming Union Budget 2022-23, which is slated to be tabled in the Parliament on February 01, 2022.
Amidst the pressure of boosting the economic activity, controlling inflation, job creation, and higher income generation among others, this year's Budget comes at a time when there're elections in five states in the country, which would mean higher allocation of resources to rural sectors like agriculture, power etc.
In the economic growth of any country, the power sector plays a vital role, and is, therefore, considered as the backbone of industrial and agricultural growth.
As the race to reach emission goals intensifies, India has committed to reducing carbon emissions to net-zero by 2070, along with the installation of 40 per cent of its electricity generation capacity from non-fossil fuels by 2030.
Ahead of Finance Minister Nirmala Sitharaman's Budget, renewable energy (RE) industry stakeholders eye more relief for 'Ease of Doing Business' amidst the challenges of the pandemic.  
The wish list which we gathered from the power industry stakeholders includes – policy reforms, Production Linked Incentive (PLI) scheme expansion, the mandate of usage of green hydrogen, DISCOMs privatisation, long term financing support, reduction in duties on key components for batteries & electrolysers, basic custom duty, the passage of the electricity amendment act, GST on sale of electricity, uniform net metering policy, reduction in GST on Solar Modules among others.


Stressing on the need for firm deadlines and diversification of climate finance sources, Mahesh Palashikar,President, GE South Asia, told to Energetica India that "India's pledge to add 500 GW of non-fossil fuel energy by 2030 is promising but not without challenges. Analysts estimates of necessary investments are high. The ask is steep especially in the context of today's volatile markets and dependence on global funding. While funding is important, it is just as critical to look at how those are deployed. We need to focus on climate change mitigation measures. We must also focus equally on adaptation measures, which are meant to prevent and eliminate climate disasters. I hope the Budget provides a roadmap with firm deadlines while diversifying the sources of climate finance to put the country on track to achieve Net Zero by 2070."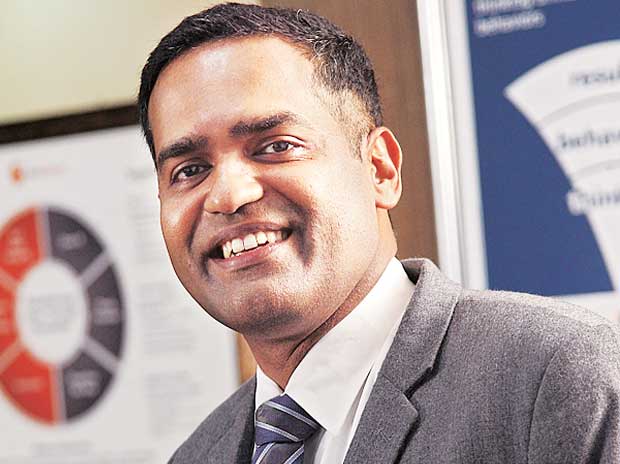 Taking a cue from the FM's last year Budget announcement on the launch of the National Hydrogen Mission, Pashupathy Gopalan, Investor & Advisor, Ohmium International, a specialist in the design, manufacture and deployment of PEM Electrolysers, remained optimistic on further plans of the Govt on Green Hydrogen production and demand creation in India, told to Energetica India that "we are looking forward to the announcements supporting the National Hydrogen Mission including policy around Production Linked Incentive (PLI) scheme. Other supporting policies like the certain mandate of use of Green Hydrogen in refining and fertilizers industry as well as blending of hydrogen into Piped Natural Gas and Compressed Natural Gas will launch the Indian Green Hydrogen sector."
Notably, Reliance Industries, JSW Steel and Chart Industries-led India Hydrogen Alliance (IH2A) have estimated that India would require USD 25 billion investment, from public and private sectors, to create a domestic hydrogen supply chain with a national installed electrolyser capacity of 25 GW producing 5 MT of Green Hydrogen by 2030.


In line with this, Jillian Evanko, Chief Executive and President, Chart Industries, and founding member, IH2A, suggested that "Funding support is critical for the development of a hydrogen economy in India. A comprehensive set of policy interventions and budget incentives covering the entire hydrogen value chain are needed.
Public and private funding for hydrogen should cover the entire supply chain – from production and supply-side, storage and transport as well as demand-side to encourage industrial off-take in hard-to-decarbonize sectors of the economy."
While sharing his Budget predictions, Girishkumar Kadam, Senior Vice President & Co-Group Head – Corporate Ratings, ICRA Limited, one of the leading credit rating agencies, told to Energetica India that "With strong policy focus on renewables by the Government, measures to augment the availability of adequate long-term financing avenues at cost-competitive rates remain important so as to fund the significant investment outlay for policy targets. Further, incentives & policy measures are required to promote investments in the energy storage segment, along with the increase in PLI scheme outlay for attracting further investments in integrated solar module manufacturing facilities. In addition, the budgetary allocation is expected to be increased towards strengthening the distribution infrastructure for distribution utilities as well as for the transmission infrastructure (both at intra-state and inter-state level), towards evacuating power from the regions having high renewable generation potential."


Agreeing with Girishkumar Kadam's predictions and putting a strong case for speeding the RE capacity addition along with Discoms privatisation, Sumant Sinha, Chairman and CEO, ReNew Power, India renewables giant, added that "India's renewable capacity addition has increased in the past two years. ICRA estimates RE capacity add will cross 16 GW this year. This is a welcome trajectory, but the pace needs to be stepped up further for enabling our national clean energy transition and our 2030 climate goals. In fact, we have to increase the pace of capacity addition to almost 30 GW in order to achieve our national goal of becoming net-zero by 2070. The Union budget, therefore, comes at an opportune time. We anticipate that government will follow up on the PLI scheme with the reduction of duties on key components for batteries and electrolysers, which will help the storage and hydrogen industry find its feet in India. The government should also take measures to bring electricity under the ambit of GST which will help bring down the input cost significantly and make it more friendly for end-users. I expect more Discoms will be offered to private players in 2022 and government will increase the pace of privatisation. Similarly, the passage of the electricity amendment act is important to ensure that we create a robust consumer-friendly electricity sector that can help with the growth of the Indian economy and enable it to become more climate-friendly and sustainable."
In line with expectations of Sumant Sinha on Discoms Distress, Rajiv Ranjan Mishra, Managing Director, Apraava Energy, one of the leading Independent Power Producers (IPP) in India jointly owned by CLP Group and CDPQ, told to Energetica India that "we hope that the government resolves the financial issues of distribution companies' finances and ensures that contracts that were awarded are respected on the fiscal front. Seeing the excellent response that PLI schemes have attracted, we would like for them to be extended into the future as well. We would also like import duties on items like batteries and electrolytes to be lowered so that we can strengthen our capabilities in areas like green technologies and hydrogen. Last, but not least, we request that electricity be included in the ambit of GST, as it will result in the reduction of costs and ultimately benefit India's consumers."


However, emphasizing on providing a level playing field for all major RE technologies, Rahul Varshney, Country Manager, Statkraft India, the Indian arm of Europe's largest renewable energy generator, discussed with Energetica India that "Government's focus on meeting the incremental energy need primarily from renewable energy to power our fast-growing economy while combating climate change is highly commendable. Any fiscal measure that helps the growth of the RE industry like allowing GST on the sale of electricity that enables power generators to offset GST cost on the input side will lead to a reduction in tariffs and growth of the overall economy.
Further, allowing an extension upto 2 years for all sunset clauses providing relaxations to RE industry expiring in 2022/23 may be considered, e.g., Section 115BAB of Income Tax Act enabling RE projects to be taxed at lower rates. We would also like to recommend a level-playing field for all the major renewable energy technologies, namely solar, wind and hydropower by bringing uniform policies like levies and exemptions for these technologies."


While keeping his fingers crossed on the expectations of the implementation of the Basic Customs Duty (BCD) on the import of solar photovoltaic (PV) cells and modules from April this year, as the Finance Minister recently assured the domestic solar manufacturers on its implementation, Avinash Hiranandani, Global CEO & Managing Director, RenewSys India, 1st integrated manufacturer of Solar PV Modules and its key components i.e. Encapsulants, Backsheets, and Solar PV Cells, shared his concerns to Energetica India that "we are keenly looking forward to the levy of BCD from April 1, 2022, on the import of Solar PV Cells and PV Modules. If this is delayed or not implemented the Indian solar manufacturing industry will receive a major setback, losing multiple years, before it is capable of standing on its feet again. The MNRE has been supporting the PV industry through the pandemic and we look forward to their continued support and guidance in the future also."

On the flip side, Independent Power Producers (IPPs) sought for a grandfathering of BCD on modules for atleast projects bid out before the date of notification of BCD from the Government.
In line with this and emphasizing on uniformity in net metering policy in the country, Raghavendra Mirji, Senior Vice President & Head – Power Infrastructure & Renewable Energy (PIRE), Godrej Electricals & Electronics, an arm of $4.1 billion conglomerate Godrej Group company, clearly stated that "The 'Net metering policy' which is a key growth driver of Renewables, is also not uniform across the states and needs to be amended.
The Basic Customs Duty (BCD) that is scheduled to be implemented from April 2022 will have a significant impact on the cost of Solar projects and the tariff (Rs/Unit). Hence, the BCD implementation needs to be postponed for at least 6 months. The GST on Solar Modules increased recently from 5% to 12%. Again, this is impacting the Solar installation cost. In order to encourage Solar installation, the GST should be reduced to 5%."  


Agreeing with Raghavendra Mirji on BCD implementation, Sunil Badesra, Country Head-Sungrow India, a well-known solar PV inverters maker, expressed his concerns that "Our Hon'ble Prime Minister Narendra Modi has always kept the manufacturing sector at the forefront of the flagship Aatmanirbhar Bharat. As the biggest local manufacturer of Solar Inverters in India, Sungrow has been keeping those expectations from the 2022 budget. As a 'Make in India' supporter, we hope that this budget will have something in the form of PLI further for manufacturers which will motivate overseas investors to make more investments in the local market and strive to make the local supply chain stronger, which is primary demand now. In addition, the proposed duty on Solar Modules and cells may be implemented in a Phased manner to avoid any disruption in the solar market and to avoid any further delay in ongoing solar capacities development."


Looking for more clarity on infrastructure for RE, Jaideep Mukherji, CEO of Smart Power India, a subsidiary of The Rockefeller Foundation, commented "We have partnered with the government to leverage the existing grid infrastructure for equitable distribution of electricity & intend to expand on it to achieve the goal of enabling clean and cost-effective electricity access for maximum rural/low-income households.
We are glad that a green energy corridor (GEC) has been announced and hope that the budget will bring more clarity on the infrastructure for renewable energy capacities to thrive and also financial support that will give a huge impetus to the sector's growth in the future."
As a strong believer of futuristic and bold approach towards promoting electric vehicles (EVs) in the country, Maxson Lewis, MD & Co-Founder, Magenta, integrated clean energy and electric mobility solutions provider, shared with Energetica India that "The fledgling EV industry is young and dynamic. What the budget needs to do is unshackle this from the traditional automotive mindset.
The industry needs a budget which can provide a stable, long term view, associated processes and guidelines; the industry does not need a subsidy based discriminative approach but a research-based forward-looking incentive."
While stressing on the need for creating domestic demand for EVs, Awadhesh Jha, Executive Director, Fortum Charge & Drive India, an arm of leading Nordic EV charging service provider, said "We anticipate a strong growth-oriented Union Budget 2022-23, which gives a much-needed fillip to the economy. We have great expectations and hope that the government will continue to take the necessary steps to put India on the global EV map. The government has demonstrated its support for EVs through various initiatives such as the National Electric Mobility Mission plan 2020 and capital subsidies under FAME, plus the recent PLI Scheme. While this will help local manufacturing, the government should also consider increasing domestic demand by incentivising individual Passenger EV adoption across the country through the FAME-II scheme.
Redirected policies towards ease of financing, reduction in GST from 18% to 5%, and additional supportive steps on enhancing the EV public charging infrastructure through greater participation from the private sector will benefit the sector. Making a statutory provision for sourcing the power through Open Access for meeting the EV charging need by Charge Point Operator shall go a long way in meeting our Net-Zero Emission goal."


Agreeing with Awadhesh Jha on sourcing RE power via open access, Venkat Rajaraman, CEO and Founder, Cygni, a Hyderabad-based next-generation energy storage company, shared his wishlist with Energetica India that "Enhance policy and market collaboration across mobility, energy and real estate sectors. These sectors working in silos will result in sub-optimal outcomes. A joint policy task force across these sectors will accelerate EV adoption and strengthen the business case for efficient electric fleets, effective space management, charging network creation and grid management. It is only when these sectors collaborate that large-scale capital can be attracted to this transition.
Secondly, Govt should enhance the FAME-II scope to incorporate battery swapping for 2Ws and 3Ws.
Thirdly, the focus should be on non-fiscal incentives to maximize impact with limited resources such as – Instituting Low-Emission Zones (LEZs) in congested urban centers, relaxing day-time municipal entry for electric urban freight and legalizing e-bike taxis are a few policy opportunities that will support early EV adoption without the need to expend resources."
Putting emphasis on building a strong EV charging network pan India, Pratik Kamdar, Co-Founder, Neuron Energy, an EV solutions provider, explained to Energetica India that "Firstly, it is imperative to boost the charging infrastructure in the country as it can directly impact sales by minimising range anxiety and encourage adoption. Additionally, adequate funds should be allocated to uplift the charging ecosystem and attract newer channel partners to make BMS a commonplace.
Keeping in mind the importance of the role of batteries in the ongoing EV revolution, the upcoming budget must relook at the PLI Scheme and make the required alterations to propel Lithium cell manufacturing in the country. Reduced customs duty on import of lithium cells and EV lead-acid batteries from other geographies will shift the spotlight on India as reliable manufacturers with adequate supplies.
FAME II policy to be extended with larger subsidies and newly defined EV Zones for creating world-class manufacturing facilities with benefits like SEZs etc. will go a long way in proliferating battery production."
With the government's keen focus towards mandating automakers to offer biofuel vehicles in the next six months and directives to oil CPSEs to set up Second Generation (2G) Ethanol Bio-refineries in different parts of the country using agri-residues and biomass, Faizur Rehman, Country Director, Chempolis India and Head, Bio2X, Fortum India, anticipated that "the upcoming Union Budget 2022-23 to provide impetus and policies for promoting the manufacturing of second generation (2G) biofuels across the country.

We expect the budget to propose schemes and initiatives that will propel investments and growth opportunities to the sectors of our operations, especially relating to bio-based solutions to curb carbon emissions through conversion of biowaste into valuable end products, such as second-generation (2G) biofuels. We will continue to operate in line with the government's vision to usher in the combined growth of India's economy and our business."